Duct Blasting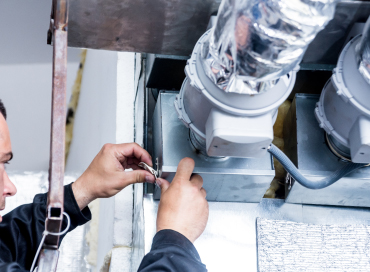 Duct Blasting Services in the Durango, CO Area
Duct leak testing is now required by building codes in both La Plata and Archuleta counties. Testing for duct leakage helps your enclosure be more energy efficiency as it allows a diagnosis of any problematic areas. Integrity HVAC can run duct blasting tests, find leaky areas, and repair them to give you a more energy efficient HVAC system that saves you money and energy. 
Tell us what you need.
Repair, Maintenance, & New Construction
With over 37 years of experience in the heating, cooling, and ventilation industry, Integrity HVAC has seen everything imaginable. With the knowledge, skill, and integrity you're seeking, our team is able to design HVAC systems for new construction, retrofit systems, and repair nearly any problem you might be having. Make an appointment below to get one step closer to proper heating and cooling.