Furnace Maintenance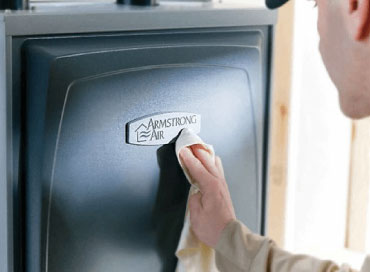 How To Tell What's Wrong with Your Furnace
Hearing some strange noises coming from your furnace? Don't worry, no one expects you to know what exactly is wrong with it and fix it yourself. But, that's why it's comforting to know the experts at Integrity HVAC are here to help you address and fix the issue. There are a couple things you can do to help pinpoint the issue at hand a little quicker. Here are the tell-alls and what you should now about your furnace and heating system. 
Do you hear the fan blowing?
Is there any heat at all coming through your registers?
Is the air in one room coming through as colder or hotter in comparison to the other rooms in the house?
When was the last time you changed your air filters?
Integrity HVAC can help you walk through these questions and diagnose an issue. After diagnosing, Integrity HVAC can get to work on any furnace servicing or maintenance that is required to get you back to enjoying a warm home in a cold winter. If the furnace is running efficiently, Integrity HVAC can also diagnose and solve any heating issues.
Integrity HVAC's Step-by-step Process
First thing is first, make sure you schedule a service call! Integrity HVAC will arrive and do what they do best by addressing the issue and plan an efficient, expertise plan in fixing the problem. Furnace maintenance is just a phone call away.
Tell us what you need.
Repair, Maintenance, & New Construction
With over 37 years of experience in the heating, cooling, and ventilation industry, Integrity HVAC has seen everything imaginable. With the knowledge, skill, and integrity you're seeking, our team is able to design HVAC systems for new construction, retrofit systems, and repair nearly any problem you might be having. Make an appointment below to get one step closer to proper heating and cooling.