Preventative Maintenance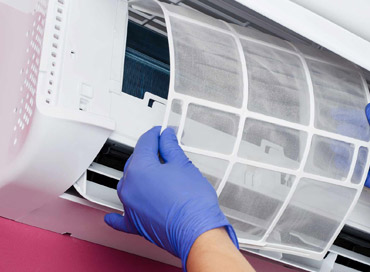 HVAC Maintenance Programs
At the turn of a season, your house will start to need heating or air conditioning. To ensure that your systems are always running smoothly at each change of season, enroll in one of Integrity HVAC's maintenance programs.
Changing Your Air Filter
No one wants to be constantly worrying about replacing or repairing their air conditioner or heating units. Allow Integrity HVAC to guide you through the necessary steps of maintaining a clean, working unit. The most important thing to remember is to change your air filter twice a year. Don't run the risk of your unit breaking past no return when all you had to worry about was a simple filter change. Integrity HVAC can help you change your filter out to keep everything running smoothly. 
HVAC System Checks 
No one expects you to be an expert on knowing how your HVAC system works. Lucky for you, Integrity HVAC specializes in maintaining air conditioners and heating systems. Whether you need AC repair, HVAC maintenance or a tune up, you can request a service call from Integrity HVAC. With a simple overall system check, ranging just above a fee of $100, Integrity HVAC can put your mind at ease and have your unit up and running, good as new, in no time. Be sure to note if there are rooms in your home that are colder or warmer than others. Also, check your vent pipes at least once a year to ensure they are clean and running efficiently. Pay attention to how your unit is running so Integrity HVAC can help with any issues you may be experiencing. 
Tell us what you need.
Repair, Maintenance, & New Construction
With over 37 years of experience in the heating, cooling, and ventilation industry, Integrity HVAC has seen everything imaginable. With the knowledge, skill, and integrity you're seeking, our team is able to design HVAC systems for new construction, retrofit systems, and repair nearly any problem you might be having. Make an appointment below to get one step closer to proper heating and cooling.